do you ever feel like you need to send a thank you note to someone who gave you a really awesome thank you? when this happens, i always feel in awe, never worthy of the praise. today i received a wonderful, beautiful thank you gift from a friend i helped with a wedding. i really just lent an extra pair of hands, and she "repaid" me with a kind note, and these
adorable
frames.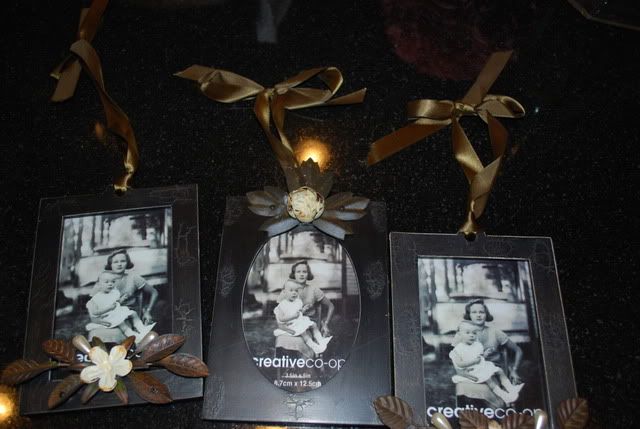 3 of them, perfect for 3 little faces i know.
the next one was a little funny. since today is our wedding anniversary, Jason went out to
Basha's
before i woke up and got a beautiful bouquet of roses to be seen when i woke up!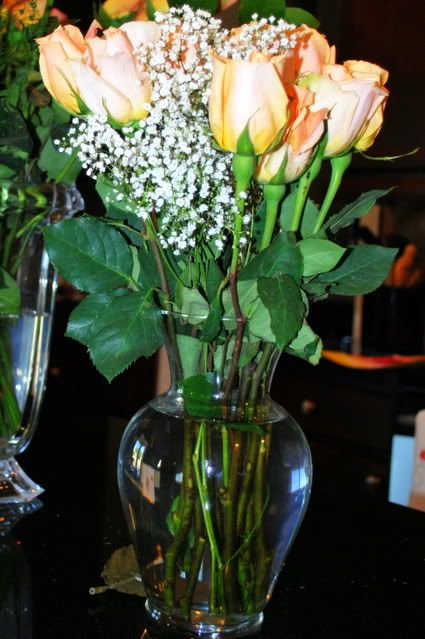 totally thoughtful and
beautiful
. and totally coincidentally on the same day as another friend decided to thank me with an even bigger bouquet.
dumb luck. now, i seriously thought about hiding the second bouquet. but Jason is big boy and can appreciate good irony. or so i thought.....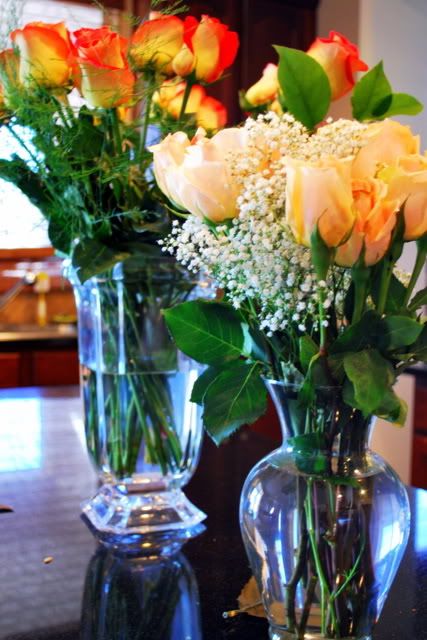 we had to engage in a quite lengthy discussion on how "size doesn't matter", before going out on our anniversary dinner date - which was lovely.
so thank you thank you to my dear friends for their wonderful thank
yous
! and thank you to my darling husband for a sweet anniversary. sorry i was so sick!